PATELLOFEMORAL SYNDROME (CONDRAMALACIA)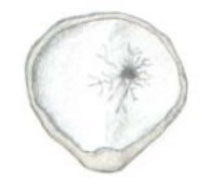 Patellofemoral syndrome is the term used to describe pain on and around the patella or kneecap. A common cause is damage to the surface underneath the kneecap. It can be started by an impact or it gradually comes on from rubbing on the bone underneath. The injury is often referred to as chondramalacia patellae, patella pain syndrome or runner's knee.
SYMPTOMS
Aching pain occurs in the knee joint, particularly at the front, around and under the patella.
Pain under the patella when bending and straightening the knee.
Tenderness along the inside border of the kneecap.
Usually swelling is present.
Is often worse when walking up or down hills or stairs.
A clicking or cracking sound may be present on bending the knee.
WHAT CAN THE ATHLETE DO?
Rest
Support the knee with a soft brace or a heat retainer (with a hole).